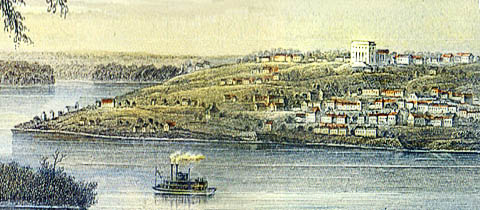 Nauvoo, as seen from Iowa in the 1840s
LINKS:
Carthage Conspiracy Reconsidered: a Second Look at The Murder of Joseph and Hyrum Smith
by Marvin S. Hill (Illinois Historical Society , Summer 2004)
A History of the Church of Jesus Christ of Latter-Day Saints (Google Books)
Famous Trials: The Carthage Conspiracy Trial
"Martyrdom at Carthage" by Reed Blake (LDS)
A Study of the Expulsion of Mormons from Hancock County, Illinois
"Death of Joseph Smith Jr." (Wikipedia)
Freeman Nickerson, "Death of the Prophets"(Boston: Gooch, 1844)(pdf)
Nauvoo Expositor (Reprint of June 7, 1844 Issue)
Virtual Tour of the Carthage Jail (The Church of Jesus Christ of Latter-Day Saints)
Taking the Martyrs to Nauvoo (Gary Smith, 1971)(LDS Site: "Joseph Smith, Life of the Prophet")
Description of Mob's Attack on Carthage Jail (6/27/1844) by Willard Richards and John Taylor (LDS Archives--scroll)
Map of Carthage, Illinois (LDS Archives)
Carthage Conspiracy: Trial of Joseph Smith's Assassins (Mormon Heretic)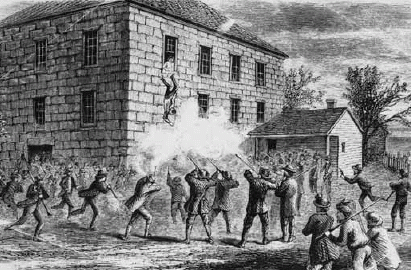 Mob shooting at the Carthage Jail (June 27, 1844)
Additional Reading: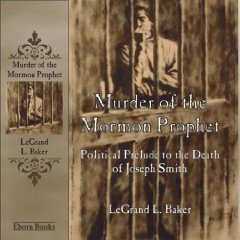 Baker, LeGrand L., Murder of the Mormon Prophet: Political Prelude to the Death of Joseph Smith (Eborn Books Mormon Library Series, 2006).
Bushman, Richard, Joseph Smith: Rough Stone Rolling (Vintage, 2006).
Daniels, William M. A Correct Account of the Murders of General Joseph and Hyram Smith (Nauvoo: John Taylor, 1845).
Flanders, Robert, Nauvoo: Kingdom on the Mississippi (Univ. of Illinois Press, 1975).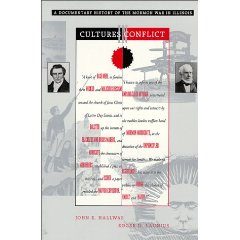 Hallwas, John and Launius, Roger D., Cultures in Conflict: A Documentary History of the Mormon War in Illinois (Utah State Univ. Press, 1999).
Huntress, Keith, Murder of an American Prophet: Joseph Smith 1805-1844 (Chandler Books, 1960).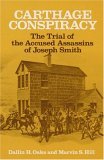 Oaks, Dallin H. and Hill, Marvin S., Carthage Conspiracy: The Trial of the Accused Assassins of Joseph Smith (Univ. of Illinois Press, 1975).
Wicks, Robert S. and Foister, Fred R., Junius and Joseph: Presidential Politics and the Assassination of the First Mormon Prophet
(Utah State Univ. Press, 2005).