History of the Church, Volume VI (pp. 570-573)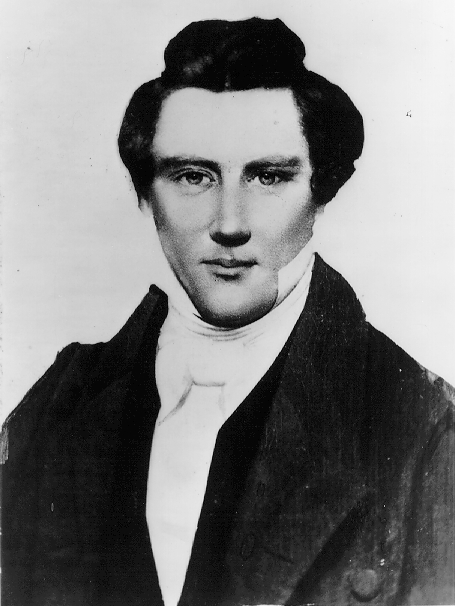 Elder John Taylor says:
"As I was informed of this illegal proceeding, I went immediately to the Governor and informed him of it; whether he was apprised of it before or not, I do not know, but my opinion is that he was. I rep­resented to him the character of the parties who had made oath, the outrageous nature of the charge, the in­dignity offered to men in the position which they [the prisoners] occupied, and that he knew very well that it was a vexatious prosecution, and that they were not guilty of any such thing."
The Governor replied that he was very sorry that the thing had occurred; that he did not believe the charges, but that he thought that the best thing to be done in the premises was to let the law take its course.
"I then reminded him that we had come out there at his instance, not to satisfy the law, which we had done before, but the prejudices of the people in relation to the affair of the press; that we had given bonds, which we could not by law be required to do, to satisfy the people at his instance, and that it was asking too much to require gentlemen in their position in life to suffer the degrada­tion of being immured in a jail at the instance of such worthless scoundrels as those who had made this affidavit.
"The Governor replied that it was an unpleasant affair, and looked hard, but that it was a matter over which he had no control, as it belonged to the judiciary; that he, as the executive could not interfere with their proceed­ings, and that he had no doubt but that they would be immediately dismissed.
"I told him that we had looked to him for protection from such insults, and that I thought we had a right to do so from the solemn promises he had made to me and Dr. Bernhisel in relation to our coming without a guard or arms; that we had relied upon his faith and had a right to expect him to fulfill his engagements, after we had placed ourselves implicitly under his care, and complied with all his requests, although extra-judicial.
"He replied that he would detail a guard, if we required it, and see us protected, but that he could not interfere with the judiciary.
"I expressed my dissatisfaction at the course taken, and told him that if we were to be subject to mob rule, and to be dragged contrary to law into prison, at the instance of every infernal scoundrel whose oath could be bought for a dram of whiskey, his protection availed very little, and we had miscalculated his promises.
"Seeing there was no prospect of redress from the Gov­ernor, I returned to the room and found the Constable, Bettisworth, very urgent to hurry Brothers Joseph and Hyrum to prison, whilst the brethren were remonstrating with him.
"At the same time a great rabble was gathered in the streets and around the door, and from the rowdyism man­ifested, I was afraid there was a design to murder the prisoners on the way to the jail.
"Without conferring with any person, my next feeling was to procure a guard, and seeing a man habited as a soldier in the room, I went to him and said, "I am afraid there is a design against the lives of the Messrs. Smith, will you go immediately and bring your captain, and if not convenient, any other captain of a company, and I will pay you well for your trouble. "
"He said he would, and departed forthwith, and soon returned with his captain, whose name I have forgotten and introduced him to me.
"I told him of my fears, and requested him immediately to fetch his company. He departed forthwith, and arrived at the door with them, just as the time that the constable was hurrying the brethren downstairs.
"A number of brethren went along, and one or two strangers, and all of us safely lodged in prison, remained there during the night."
As Esquire Woods went to the door he met Captain Dunn, with some twenty men, they having come to guard the prisoners in jail. Mr. Woods accompanied Governor Ford to (Captain) Justice Robert F. Smith, who gave as a cause for issuing the warrant of committal, that the pris­oners were not personally safe at the hotel. Mr. Woods then requested the Governor to have a company of troops from some other county detailed to guard the jail.
Captain Dunn, with his company, escorted Joseph and Hyrum Smith from their lodgings...to the jail....
---
Letter from Governor Ford to Joseph Smith on the Expositor Affair and Assuring Smith of Protection (June 22, 1944)
Letter of Joseph Smith to Governor Ford in Response to the Governor's June 22 Letter (June 22, 1844)
Personal Narrative of Joseph Smith ("Governor Ford is under the influence of the mob spirit") (June 22, 1844)
Elder John Taylor's Account of Interview with Governornor Ford Concerning His Promise of Safety (June 22, 1844)
Report of Abraham C. Hodge (The Smiths plan to flee to the West)(June 22, 1844)
Account of Arrest and Imprisonment of Joseph and Hyrum Smith, by Willard Richards (June 22-25, 1844)
Letter from Joseph Smith to Governor Ford: Offer to Surrender (June 23, 1844)
Warrant for Arrest of Joseph Smith on the Charge of Treason (June 25, 1844)
Order of Judge R. F. Smith, Sending the Smiths to Jail (June 25, 1844)
Elder John Taylor Confronts Governor Ford About Broken Promises (June 25, 1844)