Links
LizzieAndrewBorden.com
Site contains extensive galleries, diagrams, transcript excerpts, and other documents.
PearTree-Press.com Presents Lizzie Borden
The Rock Musical: "Lizzie Borden" (Sept.10-Oct. 17, 2009)
Historical Investigation: Lizzie Borden/Fall River
Digital Archives Source Material
http://ccbit.cs.umass.edu/lizzie/intro/home.html
--includes documentation, illustrations, photographs, timelines
Lizzie Borden Bed & Breakfast (the gift shop alone makes it worth the trip)

Preliminary Hearing


Bibliography

Joan Axelrod-Contrada, The Lizzie Borden "Axe Murder" Trial: A Headline Court Case (2000).

Arnold R. Brown, Lizzie Borden: The Legend, the Truth, the Final Chapter (1992).

Robert Flynn, Borden Murders (1992).

Rick Geary, The Borden Tragedy: A Memoir of the Infamous Double Murder at Fall River, Mass., 1892 (2001).

David Kent (Editor), The Lizzie Borden Sourcebook (1992).

David Kent, Foreword by Robert A. Flynn, Forty Whacks: New Evidence in the Life and Legend of Lizzie Borden (1992).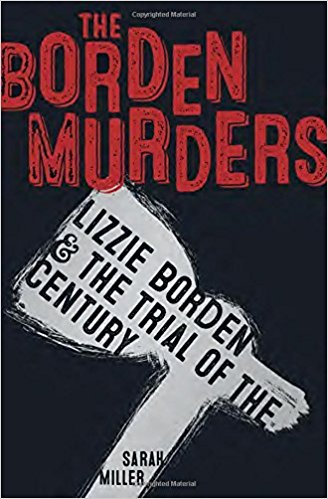 Sarah Miller. Lizzie Borden and the Trial of the Century (2016)(young readers).

Leonard Rebello, Lizzie Borden: Past & Present (1999).

Charles and Louise Samuels, Girl in the House of Hate: Being an Exact and Faithful Account of the Trial of Lizzie Borden (1976).
Frank Spiering, Lizzie: The Story of Lizzie Borden (1991).